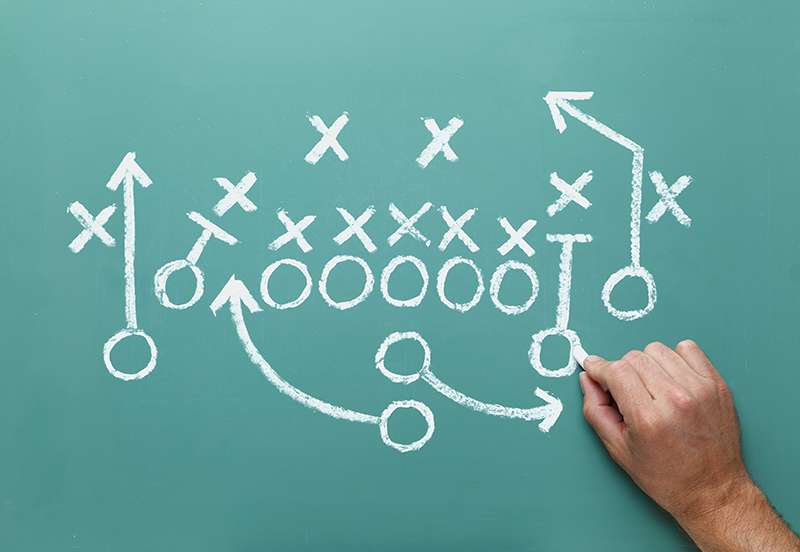 The Atlanta Falcons and New England Patriots are going to Super Bowl 51.
Between now and the big game, the strengths and vulnerabilities of the contenders will be a hot topic of conversation for football fans and sports pundits alike.
Meanwhile, the Patriots' and Falcons' coaching staffs are putting in the preparation to boost their chances of a win: Anticipating the offensive and defensive strategies of the competition, developing counter strategies, and making every player accountable for helping to execute the game plan.
In many ways, the preparation that goes into developing a winning game plan is similar to creating an effective cybersecurity strategy. There's a lot a business can learn from an NFL playbook, for instance:
Organizations need to develop a playbook. NFL coaches create playbooks to map out all potential scenarios their team could face on the field. Each player has a specific role to help the team move forward. In security, each team member has a role helping to refine those strategies.
You need to protect your playbook. Say "Spygate" to any football fan and you'll hear the story of the New England Patriots (under Belichick, a former Jets coach) being chastised by the NFL for videotaping the New York Jets and stealing coaches' signals. Allow cybercriminals to see what your offense and defense is doing and you could lose millions. Just as visiting coaches should know their borrowed locker rooms do not guarantee privacy, it should be understood that rented conference rooms and borrowed computers could compromise security. Never assume a sense of security when you don't have control of the equipment and location.
Your offense and defense should be equally strong.  A great football team has a strong offense and strong defense. A cybersecurity team needs to be proactive and reactive. Having a real-time monitoring can allow alarms to go off once a threat is detected. Being proactive means making choices to monitor activity. The best offensive team has visibility into the entire system, so any actions by the opponents can be dealt with immediately.
Monday morning quarterbacking is real. No matter what call you made at game time, there will be at least one armchair analyst who will jump in and tell you what went wrong – even when it's obvious in hindsight. Don't be that person: Use what you learned to strengthen the team for the next opponent.
 Build a deep bench. Great football teams have a replacement for every player should an injury occur on the field. A great cybersecurity specialist should also have a deep bench, but in today's climate, most will find hiring qualified staff difficult: There are simply not enough experts to meet the demand. Find partners who can help meet your demands on the field and help with offensive and defensive strategy.
A partner of Fortinet, creator of the award-winning security fabric, Xilogix has the expertise and talent not only to deepen your bench, but also plan and execute a successful cybersecurity strategy.
Xiologix can improve your offense by consolidating security coverage for your network, endpoints, applications, data centers and cloud on a single collaborative platform. We can also fortify your defense with multiple layers of best-in-class security technology from Fortinet — like perimeter-based and internal segmentation firewalls, IPS, advanced sandbox software, and anti malware and antivirus protection. Contact us to learn more.