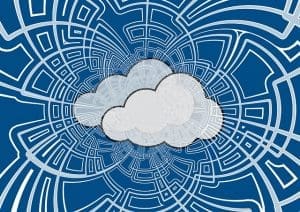 According to recent data, 64% of small & medium-sized businesses are already using some kind of cloud-based software. 88% of SMBs consume at least one cloud service, and 78% report that they are considering purchasing new cloud solutions in the next year or two. So chances are that you are already somewhere along the path in your journey to the cloud. So here's a question: Are you leveraging the cloud for backup and disaster recovery? If not, why not?

Using the cloud for backup and disaster recovery is one of the easiest – and, in our opinion, one of the most obvious – ways to take advantage of cloud computing. One of the basic principles of data protection is to get a copy of your most critical data out of the building. Traditionally, that meant that some employee was tasked with taking home a set of backup tapes (or a portable hard drive once they started to replace tapes as a backup target) every Friday, and bringing the previous set into the office on Monday. That's certainly better than nothing, but what if the employee forgets, or is ill, or is on vacation? And even if everything goes as planned, if you experience a major data loss on Thursday night, what will it do to your business if the best you can do is restore last Friday's backup and lose a week's worth of data?
It doesn't have to be that way. With today's cloud backup technology, you can back up your critical data to a secure, encrypted cloud repository every night. In fact, we can do better than that – we can capture images of your servers, store those images in a cloud repository, and update them multiple times per day. And if a catastrophic event takes out your entire data center, we can stand up those images in the cloud and run your systems there until your data center is available again. Best of all, your off-site backups happen automatically, so nobody has to remember to take anything home or bring it back again.
We can show you how affordable cloud backup and D.R. can be – just give us a call.