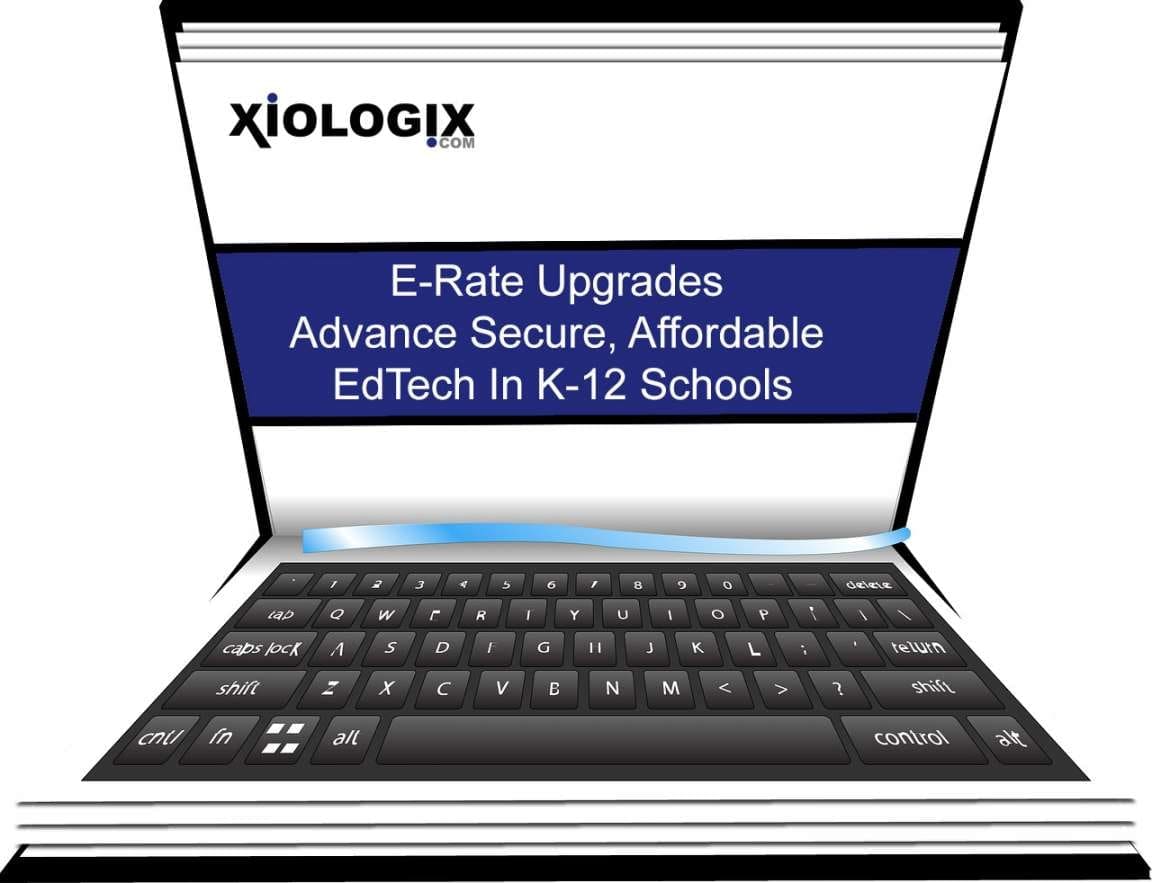 Technology is changing education in profound ways; and the advantages to teaching and learning of iPads in the classroom, live streaming video and cloud-based lesson plans are fast becoming clear to students and teachers alike. Unfortunately, many schools find they lack the underlying network infrastructure to support all this new technology safely, efficiently and affordably. That is, unless they take advantage of new increases in E-Rate funding and eligible technologies.
The impact of technology on the classroom can't be understated. A recent TES Global survey found that 96% of all teachers say technology plays a significant role in the classroom, with a third (33%) saying it lets students learn content in new ways and nearly a quarter (24%) saying it improves student engagement. However, the same survey also found that 35% of teachers cite poor Wi-Fi and a lack of Internet connectivity as prime barriers to successful use of technology in the classroom.
It's no wonder. A national survey of E-Rate applicants found that while 97% of schools had some Wi-Fi in place, the vast majority (63%) said their Wi-Fi equipment was more than three years old and in need of upgrade or replacement.
New Technologies, New Challenges
The U.S. FCC saw this issue coming, and in lockstep with President Obama's ConnectED initiative to get high-speed Internet access to 99% of classrooms by 2018, it upgraded the E-Rate program to increase funding and jumpstart online learning initiatives.
Last year, the program funded $3.9 billion in technology investments, more than $1.6 billion of it earmarked for internal Wi-Fi networks. With that number set to increase this year, many schools are taking the opportunity to modernize their Wi-Fi and better support this new age of learning.
They are also finding that high-performance Wi-Fi's myriad benefits also come with some potent challenges in terms of cost, management and security. That's where Fortinet's NGFW comes in. An E-Rate eligible solution, it offers educational organizations Wi-Fi that is:
Safe: Providing students, teachers and parents with safe Internet access is a tall order, especially when schools don't own the devices, and when there's the potential for even legitimate online sites to be laced with malware. Fortinet's NGFW enables IT to easily set policies to restrict or block inappropriate content (such as social media sites) and quickly identify and stop malware from infecting any network-connected devices.
Simple: Fortinet's NGFW saves IT time and money, since it can be used to protect both wired and Wi-Fi assets and can be centrally monitored and managed from a single, easy-to-use console.
Cost-effective: Fortinet's NGFW qualifies for E-Rate's Category 2 reimbursement and Fortinet provides up to three years of support and discounts through the E-Rate program.
Xiologix can help ensure the next Wi-Fi network you deploy is safe, secure and cost-effective enough to support the e-learning opportunities that come your way. We can also help you decide if Fortinet's NGFW is right for you. Try our free, online cyber threat assessment tool or contact us to learn more.